Take Advantage of Easy Trailer Financing
Working towards earning your customer satisfaction and providing prompt service, IW Trailers is supplying customers with more than just trailers. With our trailer financing from Sheffield Financial, our customers in its surrounding areas will find the funding solution they are searching for.

Apply For Credit With Sheffield
---
Trailer Solutions Financial
We pride ourselves on our customer service. Our strong relationships as a service provider with our lenders allow for the best chance of gaining approvals for your loan requests. We do not "shop" your credit to multiple lenders! Our team will review your application thoroughly and then contact you to discuss options specifically tailored to fit your needs.

---
RENT TO OWN WITH NO CREDIT CHECK
WE NOW OFFER RENT TO OWN WITH NO CREDIT CHECK. SCAN QR CODE TO START APPLICATION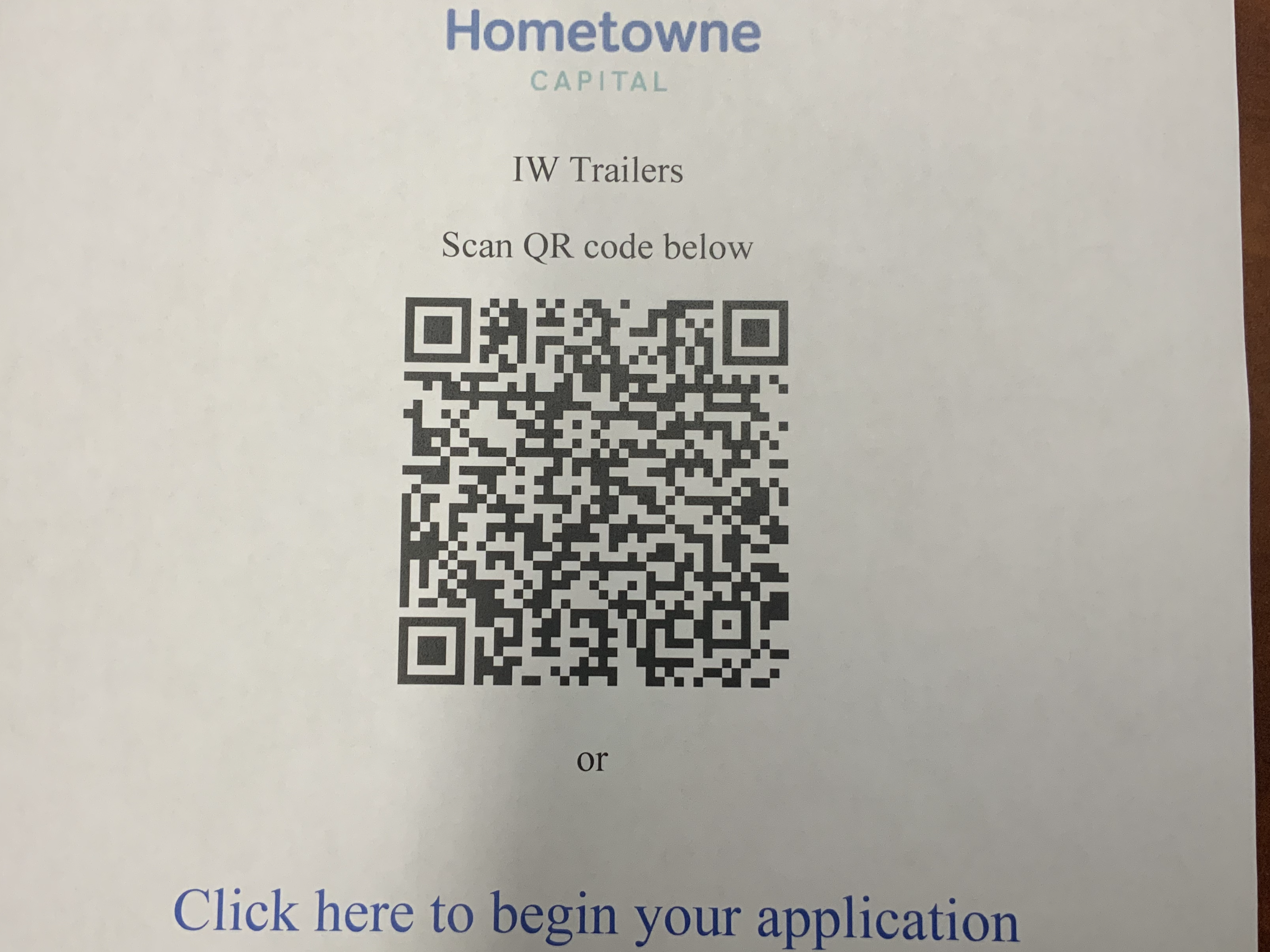 ---
CIT BUSINESS FINANCE
BUSINESS FINANCE MADE SIMPLE
---